If you're looking to start a backpack line, you might be wondering how much does it cost to manufacture backpacks. There are several types of backpacks on the marketplace with several different price points, so the answer to that question might not be obvious.
Based on your demands, backpack manufacturing prices can range from $15 to $100 per piece. Backpacks for school and workouts would cost no more than $40, but camping and business backpacks may cost up to $80. The most costly bags are military bags, which may cost up to $500 and above.
It isn't easy to offer a precise cost estimate for backpack production. The type of materials used, the design complexity, along with the number of units manufactured determines the cost of a backpack. It turns out that this is complicated and unique to each individual backpack design. Worry not because this blog will help you solve those complications and help you get a proper estimate.
Backpack Cost Breakdown
Backpack costs vary greatly since we want them to perform a wide range of functions. You need to know how much it will cost to manufacture your bag before you can start guessing on a pricing point. It's not as easy as it looks to break down the expense of a backpack.
It's not simply a question of dollars and cents. You must also factor in external things like effort and time invested in each stage of the backpack production process. There are more aspects to consider within each of these bag levels that influence the wholesale cost of the backpack.
Materials
Raw materials are the most expensive part of building a backpack. The price varies greatly depending on the type of material. A simple kids' book bag will be considerably cheaper than a high-tech trekking pack made for long journeys in harsh terrain.
The backpack's materials are determined by its design and purpose. Distinct materials are required for separate parts of a bag. The main compartment, for example, is constructed of a strong-duty nylon fabric (ripstop nylon) that can handle large weights without ripping or puncturing. This nylon comes in various colours and patterns, so this is an excellent place to begin if you want a multicolor bag.
A good starting point for choosing the material is to decide what type of ventilation, durability, and weatherproof properties you want. The materials mentioned below will cost anywhere between $4 to $270 per square foot.
Nylon - Nylon backpacks are popular among travellers because of their great abrasion resistance, water resistance, high durability, and smoothness. The primary disadvantages of nylon are that it is difficult to recycle and generates static electricity.
Polyester - It comes with a built tear and folding resistance. It is also robust, light, and inexpensive, making it an excellent choice for students. However, stains are tough to get rid of it.
Canvas - Canvas is a fabric made of cotton. Backpacks made of canvas have been popular for a long time. Canvas bags are also more robust and tougher than just cotton backpacks due to the stronger weaving.
Genuine Leather - One of the prevalent materials. Genuine leather comes from goats, cows, and other animals that have been treated and processed. Nevertheless, they are more expensive than other fabrics, and they demand more attention and care to maintain quality, despite being extremely durable, comfy, and fashionable.
Denim - Made from a distinct type of cotton. They are tough and tear-resistant, and they can last for years while being fashionable.
EVA - Ethylene-vinyl acetate is combined with other backpack materials. Doing so makes the final material smooth, shiny, and highly water-resistant.
Capacity & Weight
Capacity and weight are other factors. Naturally, if it can hold more things, it will be pricier. And since the weight of your backpack contributes to your overall load, lighter backpacks are frequently more costly.
The capacity range of backpacks is huge. Small backpacks start from 6-10 litres, while large rucksacks used for expeditions and backpacking can go beyond 50 litres.
The size and weight of your bag are also crucial considerations. The more materials you use to make it bigger and heavier, the higher your backpack production expenses. A little backpack weighing 3 pounds may cost $4 to make, whereas a large bag weighing 13 pounds might cost $6.
Design & Accessories
Then there's design and accessories. Designs such as frame placements deal with weight dispersion and comfort while carrying.
If there are extra anchors, pouches, or special compartments, the price is bound to increase. Especially if it's a trekking bag with sternum and hip straps. Some even come with a water sleeve. Padding and straps can range from $4 to $15.
Costs also vary depending on what kind of zippers and buckles you will use. The amount of zippers and compartments all impact how much a backpack costs to make. Zippers used in a backpack can range from $3 to $8.
So, in general, the more features and extras a backpack contains, the more expensive it is to manufacture. Inversely, removing redundant elements, on the other hand, will help save money.
Most backpacks are composed of polyester and nylon, two strong textiles that are lightweight and weather-resistant, and inexpensive in bulk. You should invest approximately $10-$15 for the supplies alone if you're aiming to create an average-sized bag for regular usage. This does not include any additional customised features or accessories that can be added later.
If you want to manufacture a larger bag with many chambers, you'll need extra material, which will cost more. Materials for a more oversized bag go from $15 to $20, depending on the size.
Other External Cost Factors
When you're ready to start a backpack line, you'll need to figure out how much it'll cost to produce your merchandise. Your budgeting should not only cover the cost of bag manufacture. It should also include other expenditures involved with your business, such as storage, shipping charges, labour costs, etc.
Design
Nowadays, bags range from simple drawstring bags to bigger backpacks with several pockets for books and gadgets. Because simpler bags contain fewer components than more complex designs, they are less expensive. The ultimate cost of manufacturing will depend on the design's intricacy. For example:
Drawstring bags - Number of colours used in design, fabric, or material used (cotton is less expensive than nylon), and whether there's embroidery or screen printing.
Laptop backpacks - Amount of padding in a bag, number of compartments, whether they're waterproof or water-resistant if they're anti-theft or not, whether they include charging ports or USB ports, and what type of material they're made out of (nylon is more expensive than cotton).
Bulk Orders & Labour Cost
Ordering in bulk is always a good idea for businesses to cut costs. If a large quantity of backpacks is ordered, manufacturers may be able to offer discounts.
However, as a starter, you might be looking to try around and thus can't afford to order 1000 pieces at a time—nothing to worry about because we allow as low as 100 orders.
The second most expensive item is labour, sewing all of the materials together. The degree of automation employed in the manufacturing process and the cost of labour all have a role.
Conclusion
The design and materials used are crucial when it comes to a backpack. As a general rule, the more complicated your design becomes, the more manufacturing costs go up.
Whether you're a first-time backpacker or a backpack business owner, by now, you know how much does it cost to manufacture backpacks.
It's okay if you're still unclear about some things. Contact us, and we'll walk you through all of your options and price information. Being an industry leader, we have all the necessary facilities to get your leather products produced at the cheapest prices possible.
There's no alternative to having a go-to leather bag for a modern woman to complete their wardrobe, whether for practical usage or sheer glitz! If you plan to start your own business manufacturing leather handbags, it's essential to look into the top brands first. So what are the top leather bag brands in the world? Let's find out!
It's only natural to wonder where our favorite handbags come from and what goes on behind their sleek designer labels to start your brand someday. Thankfully, we have rounded up the top leather bag brands in the rest of the article. Over the years, the leading brands have come up with a fantastic range of styles, sizes, and features to meet the market's ever-changing needs!
Top 5 Brands Making High-Quality Leather Bags!
Leather bags have existed forever and are a regular staple that most use. No doubt, they are one of the most sought-after accessories out there. But when it comes to leather bags from a luxury brand, the hype is even more intense. These bags come handmade with unique details, top-notch materials, and a designer's careful touch.
People adore their branded leather bags not only for their quality but also for the satisfaction of carrying one by their side. Let us take a look at our picks for the top 7 brands around the world –
1. Chanel
Chanel is the first luxury handbag brand on our list. Coco Chanel founded this French Luxury fashion house back in 1910. Since then, it has evolved into one of the best handbag brands in the world. This fashion house is especially famous for its high-quality handbags, primarily because of the top-quality materials such as leather and lambskin to produce their bags.
Coco Chanel was also known as a rebel, pushing the boundaries of women's fashion by frequently wearing soft, buttery caviar leather or lambskin. Chanel is also well-known for using various colors for its bags. A famous example might be their iconic "Boy" quilted bag. It is available in many colors, including black, blue, brown, and beige.
Chanel's handbag collection is sweet and sophisticated, with modern takes on timeless classics made from unusual fabrics such as edgy lettering and shimmering sequins. The collection experiments with shapes and textures. Each bag represents a different aspect of the brand- pearls, cutesy pink, or tweed.
2. Lois Vuitton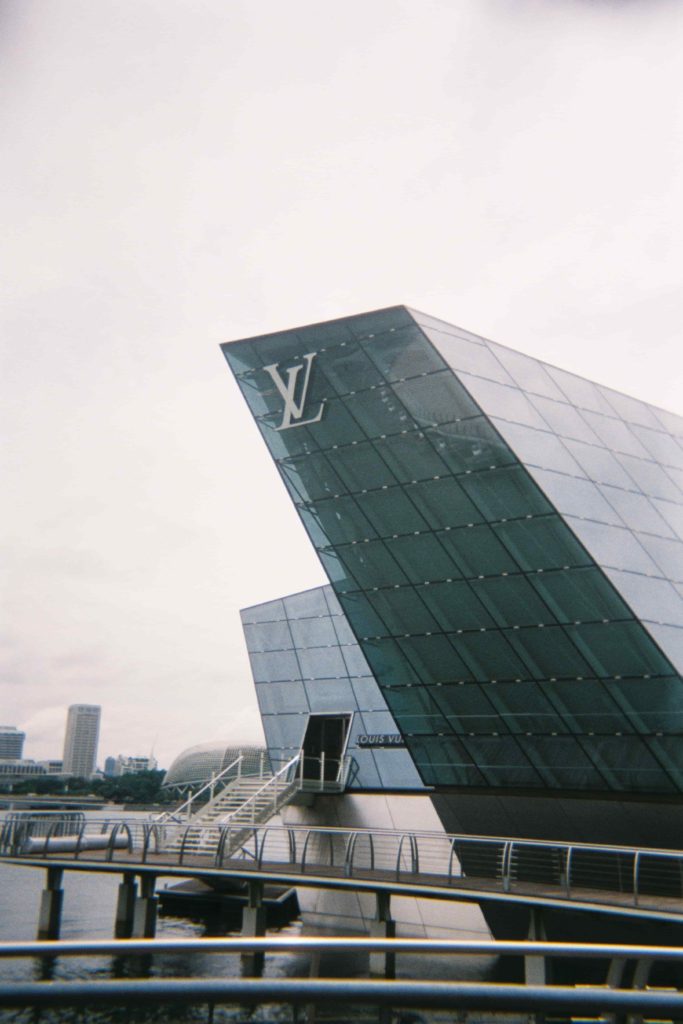 This brand hardly needs an introduction as most of us are well-acquainted with it. You can recognize this brand easily by the signature LV logo, which adorns its entire collection of bags. Louis Vuitton established this brand in Paris in 1854. The designer began by creating trunks, which remain a trademark of this brand.
Louis Vuitton specializes in leather goods, handbags, watches, wallets, and accessories and produces high-quality items highly valued in the luxury market. Its most recent handbag collection features instant classics, black and gold, signature brown leather, saturated colors, and a few attractive prints, such as architecture and coins.
Customers praise the brand's items for their durability. Most frequently choose this brand for its long history and clout in fashion. Of course, the overall gorgeous look of its line of over 400 handbag options is also worth mentioning.
Givenchy is a fashion label most famously known for being a pioneer in accessories. With its central concept of personal style and Haute Couture collection, the brand has revolutionized men's and women's fashion since 1952. The brand is especially famous among celebrities and others worldwide because of its line of high-end bags.
Givenchy has an excellent line of eye-catching bags and purses, including the Antigona, Pandora, Noé, and Marmont (among others). These items are available in various colors, including black, white, red, beige, and others.
These products feature an elegant and minimalistic design, a favorite to many. Givenchy bags are pretty pricey, but they are well worth the money when you consider that you will be able to use them for many years.
4. Marc Jacobs
This brand is one of the newer names on this list but no less prominent. Marc Jacobs launched the brand back in 1984. This American label is famous for its 90s grunge style fashion and various pop culture references like Charlie Brown.
Favorite celebrities like Jessica Alba are fans of this brand because of the stylish and appealing design their products feature. With most of their handbags using high-quality materials like leather, cotton, suede, and others, celebrities prefer this brand over any other.
5. Gucci
There's hardly anyone worldwide who doesn't know about Gucci's luxury brand. Guccio Gucci founded this Italian company in 1921, and now it is one of the best luxury purse brands in the world. This brand is part of the Kering Group, which manages high-end leather products, jewelry, and fashion houses.
Gucci has evolved to be the most influential brand in the luxury accessories category. Its new collections frequently feature pop culture designs and collaborations with relevant celebrities like Kylie Jenner. One of their most famous models is The Bowling Bag, which may have a high price tag but is well worth it.
Gucci's bag collection is anything but traditional, making it one of the best handbag brands list names that do not rely on black. Though its shapes are smooth and have a retro feel, its bags stand out thanks to contrasting color blocks and mixed materials.
6. Dior
This brand's collection of classic cuts features a subtle but sexy edge. This unique feel comes from most of their favorite products, from cheetah print handbags to punk-worthy ankle boots. The royal family is no stranger to their products either, with the brand designing items for some of the world's most elegant and wealthy faces, including Princess Diana and Grace Kelly.
Dior was founded in 1905 by Christian Dior and became extremely famous in the 2000s. The brand's designs reflected its owner's eccentric and passionate personality. Today, John G, the creative director, leads the brand.
He has remained true to the brand's roots by striking the perfect balance between the subtle and the bold, the edgy and the classic. This balance is especially apparent in their leather handbag line with unique prints and features still attached to classic shapes.
7. Coach
In 1941 in New York, Lillian Cahn and her husband, Miles, founded the brand Coach. This brand captures the essence of the fast-paced city while also incorporating timeless classics from the past. What began as a handcrafted leather company has evolved into a global brand that offers men's and women's cosmetic bags, accessories, shoes, and handbags.
The price of Coach bags is in the mid-range, but the quality of stitching and detailing that goes into each one is impressive. They strive to produce a piece that will last a lifetime in your closet.
Its handbags feature original shapes mixed with funky prints, such as ducks, elephants, and the occasional Mickey Mouse.
Coach bags cater to the younger generations. This model combines luxury quality with a playful edge, making them some of our favorites on this best leather handbag brands list.
Conclusion
Every high-end brand puts much thought into producing their handbags. So when you plan to start your brand of manufacturing leather handbags, it's essential to look into how the top brands work first. So what are the top leather bag brands in the world, you might wonder? We have put together a list in this article that should be helpful for you.
If this article inspires you to start your very own leather bag business, then we would like to extend our helping hand to aid you in the manufacturing side of your business. We at SLBAG are dedicated to help new and upcoming businesses to thrive and allow them the opportunity to grow with our affordable pricing. So, contact us today to get started.
Fashionistas are always on the lookout for collecting stylish and trendy leather bags. Suppose you are unsure which trendy leather bag design to choose for your business. You can take inspiration from the most popular leather bag products ever. Classic style bags from famous brands like Chanel, Gucci, and Louis Vuitton never go out of fashion. 
Whether you sell bags or you are someone who wants to collect classic bags, you may want to invest in trendy leather bags. You choose a classic design like a Quilted Chanel Bag, a Louis Vuitton Tote Bag, a Fendi Baguette, a Balenciaga's City Bag, or the recent favorite Gucci Dionysus.
9 Most Popular Leather Bags
Classic Leather bags from brands are expensive and sometimes hard to find. Hence, many fashion enthusiasts find it hard to buy their favorite designs.
So, you can take inspiration from the famous designer bags for your customers. Let us check out some of the most popular leather bag designs of all time.
1. Quilted Chanel Bag
The must-have design you need to have in your leather bag collection is the Quilted bag design. The design became an instant hit when Coco Chanel introduced it in 1955. It was quite a bold design for that time.
The quilted leather look gave the bag a unique look, which soon became a signature design of Chanel. Moreover, it was the first women's bag that included a shoulder strap! Just sling the chain-wrapped leather strap on your shoulder, and you are good to go.
So, the women did not need to hold on to their purses anymore. The size of the bag is also convenient as it is neither too small nor too large. It has enough space to carry the essentials.
2. Louis Vuitton Alma Bag
The Louis Vuitton Alma Bag has been around in the leather bag market for 80 years. This iconic bag has a sophisticated design. Its elegant curve and practical shape make it a classic design that has no sign of leaving the trend anytime soon.
The Alma bag was designed to be stylish and functional for women. It is spacious inside, and the double zip separates two compartments inside. The iconic Toron handle is comfortable to hold on to for a long time.
3. The Birkin Bag
In 1984, Hermes, the French luxury brand, introduced the Birkin Bag. The designer named the bag after the English actress and singer, Jane Birkin. The handmade leather bag became popular for its exclusive design.
The high price of the bag made it a luxury bag for the rich and high-class people. However, the cost of the Birkin Bags can vary depending on the type of leather and size. The bags come in various colors such as black, brown, pink, golden, blue, green, orange, red, white, etc. The bag has a lock and keys. Hence, you can keep your valuables safe.
4. Prada Cleo Bag
Prada is a well-known Italian brand that makes clothes, shoes, and bags. The Cleo Bag is one of its most popular leather bag designs from the 1990s. The classic yet futuristic look of the bags is why Cleo Bags is still trending.
The bag has a curvy design. It has a multidimensional design that adds to its futuristic vibe.
Prada Cleo has two styles- a top opening and a top-flap design. The magnetic snap closure keeps things locked inside and makes it easy to open the bag. The bags are available in both small and large sizes.
5. The Fendi Baguette
We have another 90s classic on the list that is The Fendi Baguette. Silvia Venturini Fendi designed and named it after the French loaf. It gained a unique name for being small and simple that can be easily tucked under the arm.
Although the design was not an immediate success, it changed over time. Now, the Fendi Baguette comes in different sizes and colors. Apart from leather, the bags are made from other materials (PU, Plastic, PVC, etc.)
6. Balenciaga's City Bag
Fashion lovers admire Balenciaga's City Bags for their soft, unstructured design. These bags have been around for two decades now and have made a solid place in the leather bag industry. The lack of structures makes the City bags different from the other bags in this list.
Balenciaga uses different types of leather to give the soft, unstructured design of the bag. Customers can get these bags in lambskin, Goatskin, or Calfskin. In 2021, the bags went through some makeovers. The Neo Classic City bags now have a tapered pyramid shape, and the bags are selling like hotcakes!
7. Tote Bag From Louis Vuitton
There is nothing new to say about Louis Vuitton. It has always impressed its fans with great designer bags. The brand's practical tote bags are fashionable and convenient at the same time.
The different rectangular shapes and ample space of the tote/shopper bags make it perfect for long hours of sightseeing or picnic on the sea beach. You will have enough space to carry your daily essentials while looking stylish.
8. The Gucci Dionysus Bag
The Italian fashion giant Gucci has a long line of classic leather bags. But in today's list, we will talk about our recent favorite, the Gucci Dionysus Bag. This rectangular clasp bag has a U shape closer and the iconic Gucci logo on top of it.
This sophisticated bag has a long single strap to sling on the shoulder, or you can get a shorter belt to hold in your hands. Gucci has the Dionysus in small, medium, and large sizes.
9. Dior's Lady Dior Bag
This list of the most popular leather bags will be incomplete without mentioning Dior. Thanks to Princess Diana, the lady Dior Bag became a massive favorite in the 1990s. The bag is made of soft lambskin leather. The top of the bag is stitched with the iconic Cannage motif.
Because of its classic designs and elegant shape, Lady Dior has instantly become a luxury symbol. The bags are mostly small, but customers can choose from different colors and patterns.
Conclusion
By now, you must have enough ideas to create trendy bags from the most popular leather bag products ever. Fashion lovers have adored these timeless classics for years. These stylish bags will also have the same appeal in the coming years. So, you can certainly invest in these designs and styles of bags.
SLBAG is the best choice for retailers looking for quality handbags and materials vendors. Our designers and technicians create stylish, affordable bags with relentless hard work and dedication. Our product development and production team can help you build your business by providing all the support you need. Contact us for details about our service.
Leather can be a luxurious possession, as it should be. No other material exudes regality or sophistication as leather does. So, while choosing to add leather to your business's product line, it is important that you go for the real thing, so that it is long-lasting and worth your money.
There are multiple ways to differentiate between real and faux leather. One of the major distinctions is the texture of each. Even the smell plays a huge factor.
Of course, there is a lot more detail to it. So, in this article, to help you make the correct choice, we are going to thoroughly mention how to differentiate between real leather and faux leather. We have also included some additional details to further assist you. We would recommend reading the whole article so that you can make the best decisions for your wardrobe.
How Can You Differentiate Between Real And Faux Leather?
Before we explain how to differentiate between real and faux leather, it is essential that you know how each material is actually sourced. This will help you differentiate between them.
Real leather items are made from the skins or hides of animals such as cows, buffaloes, etc. Some exotic materials are also sourced from snakes or alligators. In order to prevent the material from decaying, a tanning or chemical treatment is applied.
Faux leather starts off with a synthetic base, such as polyester. It is then further processed with the use of polyurethane, wax, etc. to replicate the texture of real leather.
We have already mentioned some main differences above but let us dive into the details of those. Below, we have also included some additional differences so that it is easier for you to understand which is real leather and which is not.
Check The Pores
If the pores on your leather product are consistent and repetitive, that is faux leather. Real leather products have pores that are imperfect and inconsistent. This is because they are natural.
Look Into The Edges
If the edges of your leather bags are rough, they are made of real leather. Natural things can be imperfect. If they have a smooth, polished finish, they are faux leather. Those usually have a plastic feel to them.
Smell The Product
You can simply take a strong whiff of your leather product to check its authenticity. Real leather items have a rich and distinctive smell to them. Acquaint yourself with a lot of real leather products and you will be able to differentiate them from the faux ones easily just by smelling them.
Feel The texture
If your leather products feel way too smooth, chances are they are faux leather. Real leather can be smooth, but not that much. It mostly has an unrefined texture, which is what makes it so unique.
In case you want a demonstration, you can take a look here.
Which Is Better: Real Or Faux Leather?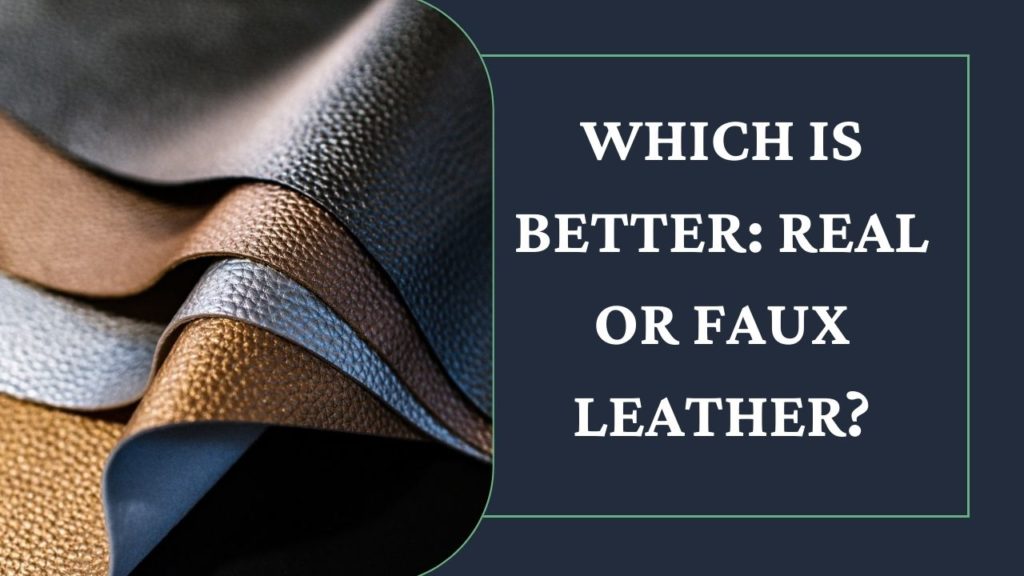 At the end of the day, it is up to you to decide whether you want to add a piece of real leather to your apparel or the fake ones that are cheaper. However, real leather does have its perks, and it is an iconic part of the fashion industry for a reason. Below, I have mentioned some of the major reasons why real leather is a better option than faux leather.
More durable
If properly taken care of, real leather can last for decades. As it originates from the skin of animals, the material of real leather does not weaken easily. Whereas, faux leather is more prone to damage and wear and tear. As a result, you will have to replace them on a regular basis which ends up costing more money.
When you look at the cost from this perspective, real leather items might seem like an unnecessary luxury because of their expensive price tags yet your purchase will be justified in the long run as the product is worth the value for money, and you can use them over and over again.
The value of buying just one real leather product is almost equal to the value of buying and replacing multiple faux leather items over the years. So, we would say that investing in real leather seems like a more reasonable option.
Better Quality As Time Passes
Real leather originates from animal skin, every aspect of which includes stretch marks, veins, etc. As a consequence, with more usage, products made from real leather appear better as well. Plus, these products develop a patina, which is a soft sheen that makes the product look more refined.
As mentioned, faux leather needs to be replaced frequently, and hence, they also do not develop a patina. If you inspect the pores of faux leather items and compare them with real leather products, you will see that the initial ones will have an artificial look as an aftermath of being made from synthetic materials.
Less Wastage
One of the main reasons people opt for faux leather instead of real leather is because of the animal cruelty associated with the latter, But think of it this way, animal cruelty will not cease to exist as long as the meat industry is there.
As a result, there is some sort of benefit to making proper use of the whole animal. Based on this perspective, real leather caters to products that are by-products of the meat industry. After the real purpose of the animals has been achieved (their meat), their skin is made use of too, so that absolutely nothing is wasted.
More Popular And Regal
In the world of fashion, real leather has been an icon for ages now. It is basically royalty now. The smell, texture, and feel of it are unmatched. Even the irregular pores and imperfect marks all over them offer a distinctive quality to them. This is why people spend tons of money on them without batting an eye.
Despite faux leather making significant progress in impersonating real leather, it still is not the real thing. Faux leather does not even smell anywhere close to the richness that is real leather. Because of the materials used in the production of faux leather, they end up smelling of chemicals.
Conclusion
After reading this article, you should know how to differentiate between real and faux leather. In turn, we hope you know what to get to elevate your apparel accessories business. If you are looking to add some unique bags and leather goods to your product line, we will be happy to assist you. Wishing you a lovely day ahead!
Wallets are a daily necessity. To store money, coins, cards, and many more, everyone needs a wallet. If your business focuses on fashion accessories then you might wonder what the most popular types of wallets are. And understandably so. As a business you must stay updated with the changing trends of wallets.
The popularity of wallets changes with the changing trends and fashion inspirations. Although, some classic styles stay timeless throughout the changing fashion trends. But most of the popular types of wallets come from meeting the evolving style and customer demands. These two elements are very important factors for the popularity of wallets.
Several factors are considered to understand the popularity of wallets. This happens because the changing needs and demography of the customer impact their choice of wallets. Some people may prefer slim, minimalist wallets, whereas, others may prefer complex, heavy-duty styles of wallets. So, determining these demands is important to recognize the popular wallets.
What Are The Most Popular Types Of Wallets?
All of us are more or less familiar with different wallet designs. We all have our preferences and individual choices when it comes to selecting a wallet. The most popular types of wallets are selected by studying the general likings and popular preferences of the majority. These types of wallets stay timeless throughout every fashion trend. The most popular types of wallets are-
Bifold Wallet
One of the most popular types of wallets is the bifold wallet. The name is self-explanatory. It is the type of wallet that is rectangular and folds in half. Bifold wallets are popularly used by both men and women of all ages. It is easy to carry in both hands or inside another bag. Bifold wallets are a timeless design among all the other wallets.
Bifold wallets are compact but stylish. In the wallet, there is usually a long open pocket to store money, cash-memo or receipts. There are also different slots to put different information cards, credit cards, ID cards, etc. Many bi-fold wallets have coin purses inside to safely keep the coins inside. It is the best size to carry in your pockets or bags. Bifold wallets are adored by everyone.
Trifold Wallet
A trifold wallet is almost as identical to a bifold wallet. It is rectangular shaped like a bifold. The key difference is that it has two folds. So, the entire body of the wallet can be divided into three equal parts. Which makes the name of the wallets. Trifold wallets are one of the most popular types of wallets that are used by all Each of the two flaps of the trifold wallet makes up about 1/3 of the length of the entire wallet. These wallets usually come with an open pocket where money and other important things can be kept. There are several other slots for cards, ID cards, coins, etc. The trifold wallet has more space than bifold wallets. So, it is a great option if you are looking for spacious wallets.
Taxi Wallet
One of the best options for a night out, weekend getaway, or a travel plan is a taxi wallet. The shape of the taxi wallet is one of its most attractive features. It is a very delicate semi-round-shaped wallet that easily complements your outfit. Moreover, it is easy to carry as well as effective to keep many things together.
The taxi wallet is a folding small wallet that comes with pockets inside. It is a minimalist design but with a high holding capacity. The name comes from its ability to deal with a lot of coins. So, it is great for keeping your coins or change. You can easily put your money, notes, bills, and receipts in the pockets inside. In simple words, the taxi wallet is a must-have item for you.
Travel Wallet
A travel wallet is the one solution to all requirements. It is the best option out there among the wallets to take for traveling. These wallets come with the capacity to keep all your travel papers and documents organized together. So, you can carry the travel wallet with you and wouldn't have to worry about multiple bags for keeping your documents in.
A travel wallet allows you to keep all your necessary travel documents in one place. It has plenty of space, slots, and pockets inside. So, you can easily keep your passport, tickets, receipts, boarding cards, cash, notebook, etc. all organized together. It is undoubtedly one of the must-have items to keep with you when you are traveling.
RFID Wallet
Another popular wallet option is the RFID wallet. A handful of people may not know about the functions of the RFID wallet. However, it is a popular choice for all the people who use credit cards as it can protect the chips in your credit cards.
The RFID wallet has a special lining that can protect the Radio Frequency Identification (RFID) chips of credit cards. It blocks all the unauthorized RFID, BLE, NFC, etc. scans. As a result, your credit cards become safe from falling under theft or scamming. So, it is a popular choice of wallet among people of all ages.
Investing In Wallets
Depending on the material used, wallets can last for years. The most optimal material to use for wallets is leather. This is because leather wallets can stay good for years. Real leather does not go bad. It has several in-built, natural features that allow the user to use it effectively for years.
If you take proper care of your wallets, they can last for several years. However, the longevity highly depends on the material used in making the leather. This is why it is recommended to invest in a wallet made of good, high-quality materials. These features are as important as the style, design, and other features of the wallet.
Conclusion
For people of all ages across the world, wallets are a daily necessity. We carry our wallets with us in our everyday affairs. So, investing in high quality wallets can be a great thing for your business.
Here we discussed which are the most popular types of wallets. So, it should be easy for you to decide which wallets to showcase in your product line. Contact us to get the best wallet collection of unique styles, designs, and the best quality, all within a affordable price range.
When it comes to selecting accessories, handbags are a classic. They are not only important to carry our necessary things in, but a beautiful addition to our outfit as well. Handbags are used by people of all ages and demographics. Yet, the question remains- how handbags are made?
Handbags are made by following several processes. Although, these methods may vary from one handbag to the other. At the same time, the making of handbags depends on whether they are made at home or are manufactured in bulk. The materials used in making the handbags are also a major determining factor in how the handbags are made.
The overall process of making handbags, however, stays the same. That is, there are some fundamentals of handbag making that are applicable to making any handbag. These methods can be applied to making the handbags of your choice easily.
Materials Used For Making Handbags
The materials that are selected for making a particular handbag can majorly impact how the handbag will turn out to be as a finished product. The materials that we are using in our bags should be of high quality, texture, and durability. It is essential to maintain these aspects to make sure that the handbag has high longevity.
In making handbags, some common materials are used more or less by people around the world. The difference between one material and the other brings a unique variation between the handbags. We will be discussing some of the most commonly used materials for making handbags as follows.
Leather Material Handbags
One of the most common and popular materials that are used for making handbags is leather. We all have come across leather bags more or less in our lives. Leather is a highly sought-after material for making handbags.
Leather bags are so popular because the material leather is known for being durable, sturdy, and soft to touch. They are easy to style with several colors according to preference. It is one of the most used materials in high-end bags.
Canvas Material Handbags
The perfect choice of handbag material for daily use is canvas. The canvas material is knit rather than a specific raw fabric. It is most commonly made from cotton or linen. A plain-woven style pattern is used in the canvas material of handbags.
These bags are mostly known for being water-proof, durable, and flexible. Canvas bags are the perfect choice for daily use activities. Different fashion houses and handbag manufacturing companies are targeting canvas bags to bring in new shapes, designs, and various interesting shapes and patterns.
Nylon Material Handbags
For more flexible and easier-to-use varieties of handbags, nylon materials are the best. They are one of the most common materials for making handbags. Nylon handbags are a great alternative for handbag enthusiasts aiming to stay on budget.
Nylon bags are highly flexible. They can bear a high amount of weight and easily hold their shape. This happens as nylon bags are made from a thermoplastic silky polymer. These bags are strongly suggested for use due to their durability, flexibility, and affordability.
PVC Material Handbags
Another widely used form of material for making handbags is polyvinyl chloride, also called PVC or vinyl. PVC handbags are highly beneficial as they are fashionable to use. In modern times, PVC is one of the leading products for making handbags.
PVC handbags are great for protecting products that are kept in them. That is, it is highly reliable for use. The bags from these materials are usually very strong and durable. They can also be used for multiple uses as they are very flexible.
The Handbag Making Process
Handbags are made by following several steps and procedures. These steps can vary depending on style, material, texture, etc. elements. Generally, to make a handbag, we use three fundamental steps.
Step One: The Body
The first step of making a handbag is preparing the body. Upon selecting the preferred material for making the bag, many sections are cut from the material to construct the body of the handbag. Usually, five sections are cut to make the body.
The sections that are cut for making the body of the handbag are- two sections from the front, two sections from the back of the sides, and the bottom. These sections are sewn piece by piece with one another while holding the side of the bag. In making handbags, many layers are often used. We suggest cutting the pieces according to preference to make the body.
Step Two: The Strap
After the body of the bag is done, the strap is added next. Two long pieces of the same material as the body of the bag are cut. Then, they are folded one over the other carefully. By maintaining that position, they are sewn together.
The strap of the handbag can vary depending on many elements. Although some materials are used to make the strap, often, a completely different material is used in the strap to make it more glamorous. The straps are then carefully sewn into the body of the bag.
Step Three: The Accessories
The use of accessories in handbags is a very subjective matter. It depends on the fashion trends and the preferences of the user. The objective of using accessories is to make the handbag look attractive and stunning.
Accessories can be made by cutting the same fabric as the bag and sewing them together. Or other materials like metals, stones, glitter, etc. can be used to accessorize the bag. The selected accessories are carefully sewn into the bag. Excess threads are removed from the bag, and, finally, by adding zippers, the process of making a handbag is completed.
SLBAG Can Help You Develop Your Own Handbag Product Line
SLBAG is dedicated to providing the best customer experience by communicating and confirming with the designers. We focus on bringing the design to life that best suits our customers. Since our establishment in 2011, we have been able to impress numerous brands in over 20 countries.
We attend to the designer's community every day and stay up to date with international trends. SLBAG is undoubtedly the perfect match for all the fashion brands that highly prioritize time-to-market speed and have a distinct in-house design capability. We can successfully meet these demands while being in the face of the fast-changing tastes of consumers.
Our focus is to provide the best experience in design. We aim to create opportunities for exclusive collaborations to provide you with the best product quality, style, and affordable fashion. Contact us today to get the best fashion bag design and manufacturing experience with SLBAG bags. We aim to become one of the best vendors in the field of fashionable bags.
Conclusion
Making handbags is not as daunting as it may sound. With the right tools and techniques, one can master the skill of making handbags. After knowing how handbags are made, anyone can easily apply their full creativity to bring their vision to life. Thus, a variety of creative handbags with their unique fashion can be made effectively.
Leather goods are fashionable to use in every fashion season. It has been a fan favorite for decades. But, with the changing times and demands, a lot of us choose to go for a plant-based lifestyle for environmental reasons and many other reasons. To meet these demands in not only the accessories sections, but also in fashion and lifestyle, vegan leather has become a popular option.
Vegan leather is faux leather and it is alternatively used to replace animal-derived leather goods. It is common to wonder- how vegan leather is made? The process of making vegan leather is completely different from the industrial making of real leather. It is usually synthesized from different chemicals, vegan raw materials, and a completely different process.
The Vegan Leather Making Process
Because of cruelty-free awareness and environmental sustainability, a large number of fashion brands and manufacturers are shifting to the faux leather industry. Vegan leather can be made from various materials. It commonly includes PVC leather, PU leather, leather made from natural derivatives, etc.
Making vegan leathers is a step-by-step process. However, the process may vary from one manufacturer to the other. The most commonly used materials for making vegan leather are Polyurethane, PU, and Polyvinyl Chloride or PVC. Leathers made from these materials are commonly called "Pleather". The process of making pleather vegan leathers are as follows.
Obtaining The Base Material
The first step in making vegan leather is to obtain the base material. In making pleather, the most commonly used material for making the base is cotton or polyester. In some cases, nylon or rayon is also used. This choice may vary among different manufacturers.
For use in the vegan leather fabric, the polyester or cotton fabrics that are used should be porous and rough. This means that the cotton or polyester that is to be used for making vegan leather needs to be specially manufactured. A lot of manufacturers produce their base material. However, it is common to obtain it from a separate, third-party producer.
Formulating The Plastic
After completing the process of obtaining base materials, we move on to the next step which is formulating the plastic. This step will be different depending on what plastic substance or other selected natural derivative is to be bonded with the selected base fabrics.
In the case of using PVC, constituents of salt and petroleum are combined. After that, the manufacturers produce chlorine. It is done by exposing salt to electrolysis and combining it with the petroleum derivative that is ethylene. The result is called ethylene dichloride. This product is converted into polyvinyl chloride resin after several chemical processes.
The process of creating PU is different from the process of PVC. To create PU, different additives are involved, which include- polyols, isocyanates, etc. The components react with each other to produce polymers. They are then processed to produce PU. To achieve the flexible final material, the PU is combined with plasticizing additives.
Binding The Materials
Binding the two components together is a crucial step. In this step, the previously selected base materials and the obtained plastic for the vegan leather are processed to bring in together and get a finished result. The quality of binding will highly reflect on the quality of the vegan leather or the leather. So, this step must be conducted with immense care and attention.
Vegan leather manufacturers bind PVC or PU with the obtained base fabric. The process used for that differs from one manufacturer to the other. Generally, to complete the task of binding these to materials the process that is used is- melting. The selected plastic is melted and then it is overlaid on the base fabric. This creates the desired texture of faux or vegan leather.
Cutting And Shaping The Fabric
The last step in making pleather is preparing, cutting, and shaping the fabric. This step completely depends on the producer's choice and preferences. There are no selective guidelines to follow in shaping the derived pleather fabric. The only thing to follow in this step is to use leather cutting tools and machinery to shape the fabric. Otherwise, it may be ruined.
Cutting and shaping the fabric is the last step. Wait until the plastic has been bound to the base material or textile completely. In a lot of cases, the prepared vegan leather is sold by measuring the yards in long strips. However, if the manufacturer is making it for use in producing vegan leather goods, they can directly use the prepared pleather.
How Is The Vegan Leather Fabric Used?
Vegan leather fabrics can be used to substitute animal-derived leather. It is a direct replacement alternative to genuine leather. So, the areas that it can be applied to are the same as all the ways genuine leather is used.
One of the most common applications of vegan leathers is upholstery or, in the use of furniture. For example- vegan leathers are widely used in chairs, sofas, car seats, different tables, etc. items of day-to-day use. All commonly used items that use leather coverings are the areas where vegan leather can be generally used. It is a great alternative for real leather use.
Another common use of vegan leather is for apparel and accessories. This is one of the largest industries for vegan leathers. Since the beginning of awareness of animal cruelty and vegan lifestyle choices by a large majority of people, many fashion brands, manufacturers, and industries have shifted to using vegan alternatives. It is a widely used area for vegan leathers.
Conclusion
Vegan leathers are now one of the most commonly used fabrics in several different industries. It has quickly gained recognition and approval across different countries around the world. How vegan leathers are made- has been one of the top questions by its users. The procedure ensures that no animal derivatives are used. As a result, there remains no risk for animal cruelty.
Contact us to get the best vegan leather accessories of your choice from a wide range of options to select from, ensuring the best quality with the most affordable price range.
Leather bags have always been a trend in fashion. Customers are widely attracted to leather bags and carry them for all purposes. While the market has a lot of leather companies that are offering high-quality bags, you can still start your own leather bag business. We have the proper guide to starting your leather bag production business and building your brand.
To start your leather bag production business, you must have the proper market idea. Acquire the skills to make leather bags and obtain the resources that are needed in order to make fine leather bags. You will also need a small outlet or website to showcase your products.
When speaking of starting your line of leather bag business, the investment needed for the start-up is very low. Raw materials required for making leather bags or other productions are also available in the market. This is but one of the reasons that give you the advantage of starting your very own small leather bag production business.
Guide of Starting Your Leather Bag Production Business
Anyone with start-up capital and a creative mind can venture into a leather bag-making business. If you are someone who has an idea about the fashion industry or leather trade, then you certainly will have an advantage in this business. Here is a step-by-step guide for you to set up your leather bag business and be profitable.
Understanding the business
The primary and first decisive factor for beginning a new leather bag business is to understand the new industry that you simply are getting into. Concerning Leather bags, there's a wide range of assortment and designs that are and can be explored by businesses. This gives a greater presentation and a more prominent field of extension to deal with.
Resources for Leather making business
Resources for leather-made accessories are easily available in the market. That makes it easy for you to start production and is a cheaper cost. In order to make leather bags, the resources you will require are Cloth, Zip, buttons, Adhesives, Silk Lining Cloth, Poplin Lining Cloth, Leather, and more according to the bags and their requirements.
With that being said you will also need machines that help you create the bags which you wish to put out on the market. Most of your finance would be spent on obtaining the different sorts of machines that are vital for fabricating Leather bags. However, according to the different kinds of bags you'd require different machines.
For a small business to start making leather bags is it necessary to have a cutting machine and a skiving machine for fine finishing your products and making proper measurements.
Learning how to produce leather bags
The primary step towards beginning leather making business is acquiring the skill of making it. In the event that you're not aware of any place where you'll be able to learn the craftsmanship of bag making, the most perfect way to discover it is to Google by writing leather bag-making courses.
Ideally, you'll discover coaches or training establishing instructional exercises on how to form leather bags. To be successful in this business, your capacity to make interestingly outlined leather bags will play an enormous part. In case you're beginning from home, it is best to form a little stock of your things and slowly work your way up.
That way You will have minimum wastage and more practice before entering the big market.
More bag choices for customers
Leather bags come in handy in almost everything we do daily. Whether it's to carry your laptop or a suitcase for all your files and documents, these bags do just the trick. You should use this opportunity to make different kinds of leather bags that are useful for different purposes.
Different bags can be such as laptop sleeves, luggage, hand carry, wallets, and purses. The more choices there are for your customers the more drawn they will be to buy your products.
Promote your leather bag making business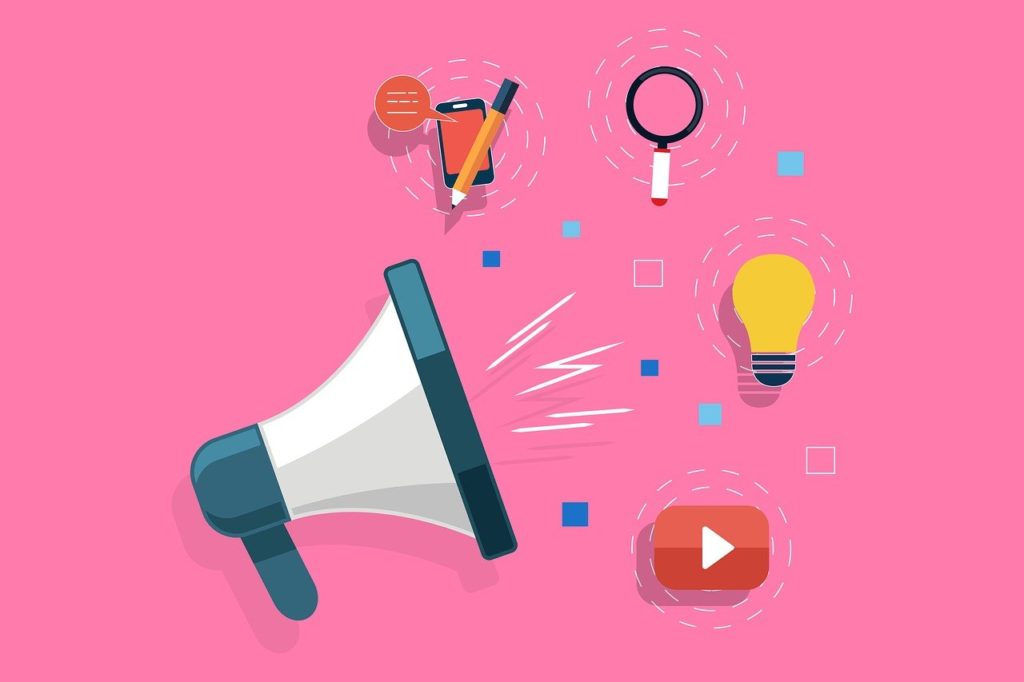 In order for your business to keep being profitable, you will need more and more customers. You must also have the leather items available for purchase. To have your products stand out, selecting the proper brand name is important. The name must reflect your product and the kind of bag you make. Customers will easily recognize your products by your brand name or logo.
When coming to pricing strategies, fixing prices is an important part of any business. Your prices must not be too high for people to doubt your leather bags or too low to not cover the making charges applied. You must also take into account your target audience and set prices for your leather bags accordingly.
If you are looking to sell a high-end leather bag, you can set value-based pricing. For the rest, you should look to set cheaper prices for customers who will be drawn to purchasing your leather bags for the price tags.
Getting the proper outlets
In order to get your leather bag business out there in the market, you must have a small outlet to showcase your products. For a small leather bag business, you can create a website. All of your leather bags will be put on display over there. Your products should have the proper price tags and detailed specifications for your customers to look into before purchasing.
If you wish to have a physical store, start with a small shop alongside running your website. Some customers tend to drop by and like checking out the leather bags and conditions before purchasing.
Let Us Handle Your Production
Leather bag production can be a tricky business to get into. It is very hard to get right even for experienced companies. So, why bother taking the risk of producing your own leather bags when you can rely on SLBAG.
We are a Chinese leather products production company dedicated to providing brands, retailers and wholesalers from around the world the highest quality products possible. With our years of experience we can ensure that our products meet your and your customer's quality standards.
So, contact us today to get started on designing and producing your leather bags. We are sincerely waiting to hear from you.
Conclusion
To begin a new leather bag business is to understand the leather bag industry. Make different kinds of leather bags that are useful for different purposes which customers will find attractive to purchase. Selecting the proper brand name is important. For a small leather bag business, you can create a website. Display all of your leather bags on the site.
Leather purses are always a popular item. From utility to fashion, a proper leather bag covers everything. Therefore almost all the leather products businesses want to make these purses their top priority. Not to mention, the profit margin on a leather bag can be really high. But what is the most popular leather purse style?
You can focus solely on producing those when you know about most in-demand leather purse styles. As a result, you increase your chance of selling more products and see more profits. Follow the discussion below for more.
The Most Popular Styles For Leather Purses
Selling handbags and leather purses have been profitable for years. Think of all the big brands that made their name just by selling some good leather bags. Well, you can be one of those names too. You just have to focus on the most popular leather purse style. Here are some of those ideas.
Crossbody bags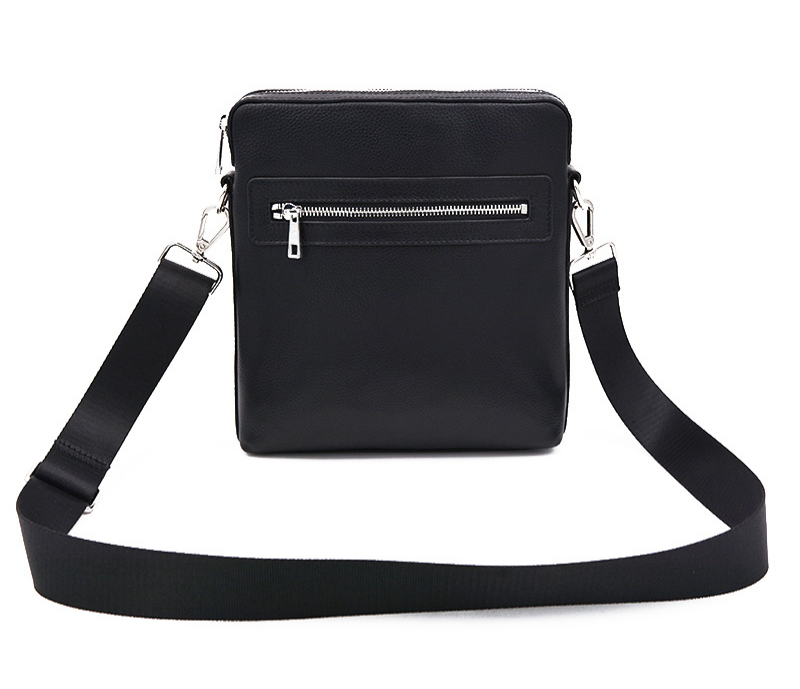 Crossbody bags have been popular for a long time. Moreover, many celebrities have been seen sporting one in their photos. And that has added more to the hype surrounding these leather purses. In recent times, stars like Gal Gadot and Post Malone have rocked the fashion scene with their crossbody bags.
These bags are designed with a long strap that loops over the other shoulder. Henceforth the name 'crossbody.' This design makes the bag ideal for functionality and practical use.
Apart from being highly functional, a crossbody bag goes well with all outfits and every occasion. The crossbody design makes it seamlessly become one with your body. Therefore, the wearer won't even feel like carrying a bag. Plus, the hands are free. So, the wearer can text or do other things very easily.
Shoulder Carry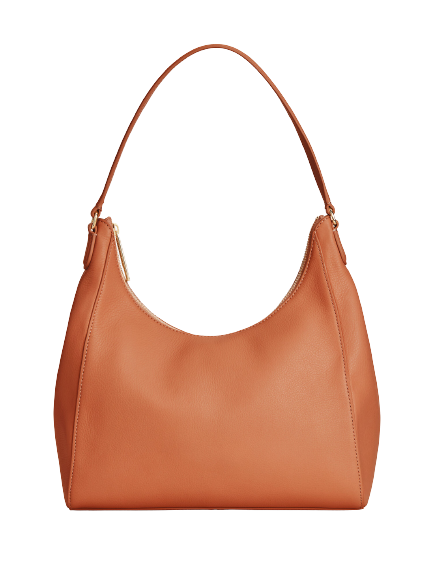 This is a classic style for leather purses. Usually, Prada and Kate Spade are well-known for manufacturing these bags. These bags are commonly flat rectangular shaped with dual handles. The primary material for these purses is, of course, leather. However, there might also be other materials to constitute the details.
Shoulder carry bags can have both long and short straps. In other words, just because it is known as "shoulder carry" doesn't mean the wearer always carries it on the shoulder. For instance, some people might want to take a short strapped shoulder bag on their arms.
Leather Canvas Style Bags
Leather Canvas style bags are also known as Tote bags. These bags have excellent utility because of the amount of space they can offer. Tote bags are large roomy bags that are excellent for shopping purposes. Because of the spaciousness, the wearer can fit multiple oversized items inside it.
Usually, Tote bags are rectangular with a loose design. However, some bags might be square shaped. While some can have a larger width than the length. '
Also, it is not mandatory that all Tote bags have to be loose. There are executive designs that are sleek. However, they still permit a lot of space. Office goers can fit files and tablets in their smart leather Tote bags.
Satchels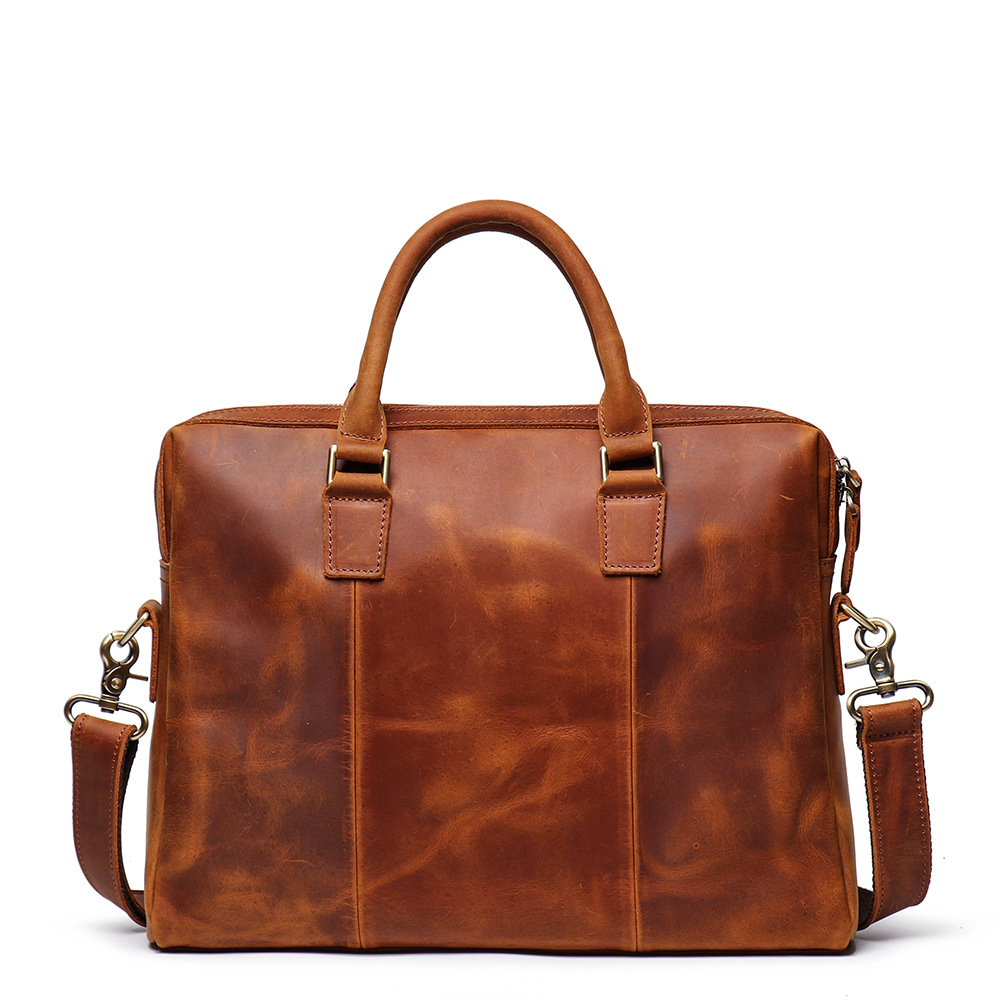 Satchels are almost similar to crossbody bags. These leather purses also have a long strap over the other shoulder. Therefore you find the bag hanging on the opposite hip. However, crossbody bags can be of various shapes. Such as square, circular, rectangular, and anything in between. But satchels are strictly rectangular.
Another critical difference is the closing system. For instance, crossbody bags might have a clasp or zipper for fastening. Whereas satchels have a dual-buckle closing system or an envelope flap.
The reason for this shape and fastening system is that Satchels are made to carry books and similar items exclusively. As a matter of fact, these bags were a regular part of college students' attire. However, today everyone uses it. Although, this is still most popular with students and office-goers.
The Clutch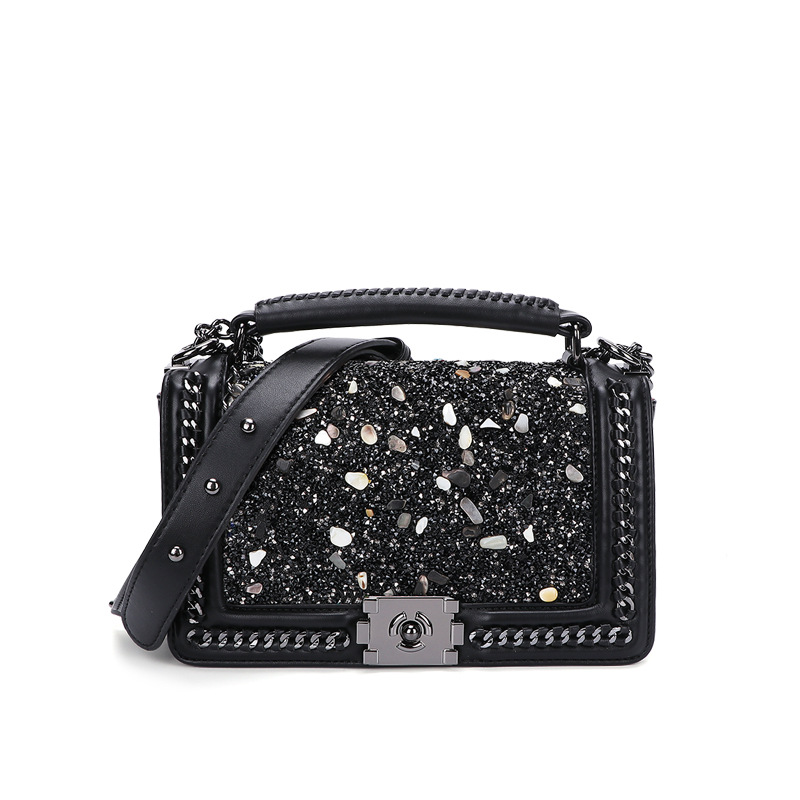 No list of popular purse styles can complete without the Clutch. These are small handbags with a relatively smaller amount of space. However, it is still enough to carry all your valuables in one place (money, cards, ids, keys, cell phones, jewelry, etc.). A clutch bag can have detachable straps. Although, most people tend to carry it by hand.
These purses have been around for centuries. People used these bags to carry small items of great value in earlier times. And that hasn't changed much today. However, these days there are various design options available.
Clutch are the popular choices for people going on a date, parties, or similar fancy occasions. Therefore, any ambitious leather bag manufacturer might want to include it in their line of products.
Create Your Leather Bag Brand With SLBag
Hopefully, you now know what makes the most popular leather purse style. So, what you should consider next is how to create your leather bag brand out of these ideas. And our company SLBag can help you with that.
SLBag has its base in China. Our journey started in 2011. Since then, we have helped countless brands across 20 countries to bring their best product to their market. We have a dedicated team of designers, technicians, and managers to make your dream product and unique ideas into reality.
One of the main reasons many brands choose to work with us is that we always keep ourselves relevant to the latest trend. In some cases, we identify an upcoming trend and design products accordingly before it even becomes huge. And that gives our clients an edge over their competitors in the market.
This is possible because we are part of an international designer's community. And due to the regular interactions with our designer friends, we are constantly updated about what's going on and what will happen in leather fashion.
As a result, when you create a product with us, you can be close to a hundred percent sure that you will sell every one of them and effectively prevent deadstock.
Conclusion
As a manufacturer, you might want to create a most popular leather purse style of your own. And we at SLBags can help you with that. Our designers and tech geniuses are always looking for new challenges and have a knack for identifying the next big thing. So, contact us today to launch your fabulous new leather purse.
Leather bags are famous among both men and women since they are robust and can resist daily wear and tear. Leather bags are often associated with fashion, making them even more appealing. Leather bags are available in a variety of sizes, colors, and styles. However, the type of leather is an important factor when it comes to selecting a leather bag.
If you want to make your place in the leather bag business, you should use the best materials to create unique leather bag designs for your customers. But which leathers are most popular for bags?
The Best Leathers For Bags
Natural leather is made from the hides of animals. The hides of animals are cleaned, stretched, and tanned using chemicals. Depending on the process and chemicals, leather can be soft or hard.
Manufacturers use many grades and types of leather for making leather bags. For example, it can be full-grain cowhide, lambskin, goat hide, or mixed leathers. It can also be mixed leather like suede or nubuck leather.
Artificial leathers, such as PU, PVC, and Semi-PU are also popular as they are available at comparatively lower prices than genuine leather. These leathers have the natural leather look and finish that makes them fashionable, just like natural leather.
So, let us learn more about some of the best leathers for bags.
Full-Grain Cowhide
Among all the kinds of leather available, full-grain cowhide leather is the best leather for making any bag. This type of leather makes the bags strong and durable. So, you can expect the bags to last for years.
Full-grain cowhide is highly durable because it is leather produced from the outer layer of a cow's hide. It is the skin just below the hairline. The leather is split from the outer part of the cowhide. It does not go through any processing, like buffing or sanding. Thus, the bags made from full-grain animal skin get a natural look and feel.
There are many benefits of full-grain cowhide leather bags.
They are durable. So, the bags can last 10 to 15 years.
The bags do not get scratch marks easily.
Even if they do not go through sanding or any extreme processing, there is no odor.
The bags are available in different styles, finishes, and patterns
Also, full-grain leathers are well-known for being water-resistant.
Since full-grain cowhide leather is durable and water-resistant, it is in high demand for leather bags. So, they are more expensive than other leathers available on the market.
Goat Leather
If you are looking for softer leather for bags, goat leather should be your choice. Compared to full-grain cowhide leather, goat leathers are soft and lightweight. The texture of leather has a tight and grainy texture. This pattern makes it water-resistant. Customers can also expect to have a vintage look with goat leathers.
Like cowhide leather, goat leather can also last for a long time with proper care. As the size of the goat hide is not as large as cowhide, the leather is often used to make small-size bags, handbags, purses, and money bags.
Lamb/Sheep Leather
Lambskin leather comes from the hide of young sheep. It is lightweight, like goat hide, and is fine-grained leather. The soft texture and buttery smooth feel of lamb leather make it quite a popular material for bags. Although the leather is soft to the touch, it has good elasticity. Thus, it is perfect for making bags.
Because of its fragility, lambskin leather is not an ideal choice for rough-use bags. Therefore, they are often used for making high-end products like luxury handbags, purses, jackets, and other leather products.
Suede
Suede leather is a kind of corrected-grain leather. It has a thin and soft feel to it. Suede leather comes from the inner layers of calf hide.
However, suede is top-grain leather. So, it is one of the highest quality leathers. Many people admire the fluffy texture of suede-style bags.
Nubuck
Nubuck leather has a similar fluffy texture as suede. It is also a high-quality top-grain leather, but the leather is from the outer layer of calfskin. Hence, it is slightly different from suede leather.
Nubuck leather is more durable. Because of its soft touch and durability, leather is a great material for many leather goods, such as bags, shoes, and leather clothing.
Best Alternatives for Leather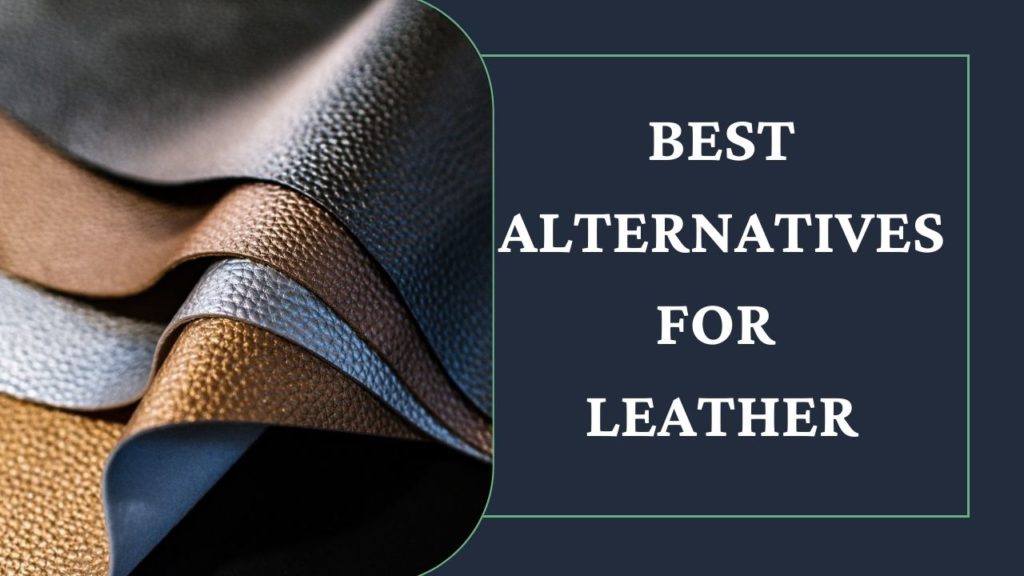 Genuine leather bags are in high demand for their durability and stylish looks. However, they can be quite expensive and also require high maintenance.
Thus, many people are opting for more eco-friendly alternatives. Artificial leathers have gained a large following in the market. They are identical to leather and can even be more flexible. Some of the most well-known artificial leathers are:
PU Leather
PU leather is a high-quality artificial or synthetic leather. It is made from polyurethane. Also, it is a perfect imitation of leather, having a similar feel and touch.
Since PU leather is much cheaper than genuine leather, the bags also come at an affordable price. Customers can get fashionable PU bags in various patterns. The leather can be water-resistant and easy to clean.
PVC Leather
Another popular artificial leather is PVC leather. It is a product of polyvinyl chloride (vinyl), a solid plastic. PVC leather can be stiff, but it can also be flexible. So, it makes a durable material for bags.
PVC leather is moldable and lightweight. You can also create different color bags and attractive patterns for customers. PVC leather is also eco-friendly, as it is reusable.
Semi-PU
Finally, if you want a synthetic leather that is similar to both PU and PVC leather, use semi-PU leather. Semi-PU leather has a softer feel and touch compared to PVC leather. Manufacturers can customize PVC bags according to the demands of customers.
You can work on the thickness, color, gloss level, and pattern to create a unique style of bags with Semi-PU leather. The semi-PU bags can be extremely durable and long-lasting. Besides, they are a lot cheaper than genuine leather.
All artificial leathers come in different styles and patterns, such as cowhide, pebble, crocodile, snake, wrinkle, lamb, jeans texture, lychee pattern, nubuck, and suede.
Conclusion
So, which leathers are most popular for bags? By now, you must have learned which leathers to use for stylish leather bags for your customers. Both natural and artificial leather are attractive, comfortable, long-lasting and make great materials for bags.
If you are looking for high-quality bags made with the best materials of your choice, contact us right away! Our professional designers and technicians use traditional craft techniques and equipment to produce high-quality bags to meet the high expectations of your customers. We are eagerly waiting to hear from you.